Reverend Deborah Nees, Pastor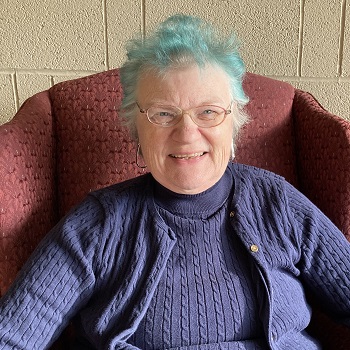 Reverend Deborah Nees
We welcome the Rev. Deborah Nees as the pastor of Christ Woodland UMC as she officially begins her appointment on Jan. 1, 2022. As a retired elder of the United Methodist Church, Debbie has been a member of the Christ Woodland congregation since its merger in 2016. For the time being, and in addition to her other responsibilities, she plans to remain active with the Connectional Ministries Committee, the Christ Woodland Food Pantry ministry, and the Helen Stahler Library Committee.
Reverend Nees was born in Durham, North Carolina, where her father, the late Rev. Forrest Nees, was completing his theological studies at Duke University. She was trained and worked three years as a nurse before entering the Methodist Theological School in Delaware, Ohio, where she received her Master of Divinity degree. She served for several years as pastor of Twin Falls United Methodist Church in Monroe Falls before retiring in 2014.
Debbie has twin sons, David and Joshua, who are a firefighter paramedic with the University Heights Fire Department and a Chipotle employee in Fairlawn, respectively. Both are also percussionists and members of the Drum Corps International and Winter Guard International drum teams and perform at Cleveland Cavaliers basketball games. Her siblings include a brother, Paul, who is a retired firefighter and a sister, Tina, who is a retired minister currently serving part-time at Lakeview UMC in Barberton. A favorite hobby is spending time researching her family's genealogical history.
As a pastor, Debbie says she particularly enjoys creating worship experiences, participating in pastoral visitations, and building interpersonal relationships. She "looks forward to serving with joy--and hopes to infuse the congregation with joy for ministry and mission." We wish her well as she steps into this new role.
---